Hey there and Welcome! I am Camille Paterson.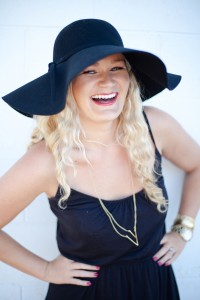 I live in Kirkland, Washington with my husband Chris.
We both love people, travel and adventure. We have a unique international marriage as he is an Aussie and we met at a conference in Hawaii, where we later were married. You can follow our adventure on Instagram via #patersonparty.
Our greatest joy is helping you live in your peak performance state.
I believe that it is in this state that you are living the purpose you were put on earth to do.  My purpose in life is to get you there and keep you there.
Though I now coach full time, I started my career at an early age of 8, in an entrepreneurs' house fixing up the new business. Since then I have been starting business's, organization's and built large teams. From marketing to non-profits, real estate and startups, I have seen a lot. In these roles I have been in charge of 1000's of volunteers and raised hundreds of thousands for causes I believe in as well as traveled to 37+ countries. This has given me the opportunity to speak to 1000's of people on getting in their peak performance and stay there.
My background is a Leadership and Communications Degree from the top 16th Leadership school in the nation, University of San Diego.  I have 12 years of counseling and mentoring beneath me coupled with my coaching training and most importantly records of my client's results of getting to their peak and being able to stay there.
I started coaching because I was searching for something more than seeing people stay stuck in a life they secretly hated and not operate at their full potential. It frustrated me to no end.  This sent me into a search for the best methods to coach people to get them where they really wanted, stay there and keep growing.  Now I get to help business owners, executives, managers, professionals, lawyers, doctors and entrepreneurs operate at their peak and stay there everyday!
Growing up in a entrepreneur's home and seeing the highs and the lows, makes it my highest privilege to work with each and every client and see them suceed.
If you would like to see if coaching is for you please call
425. 890. 8181
or sign up for a 
FREE 20 min Discovery Session
.  
Look forward to hearing for you soon!
Live life to the fullest.
XOXO,
Camille